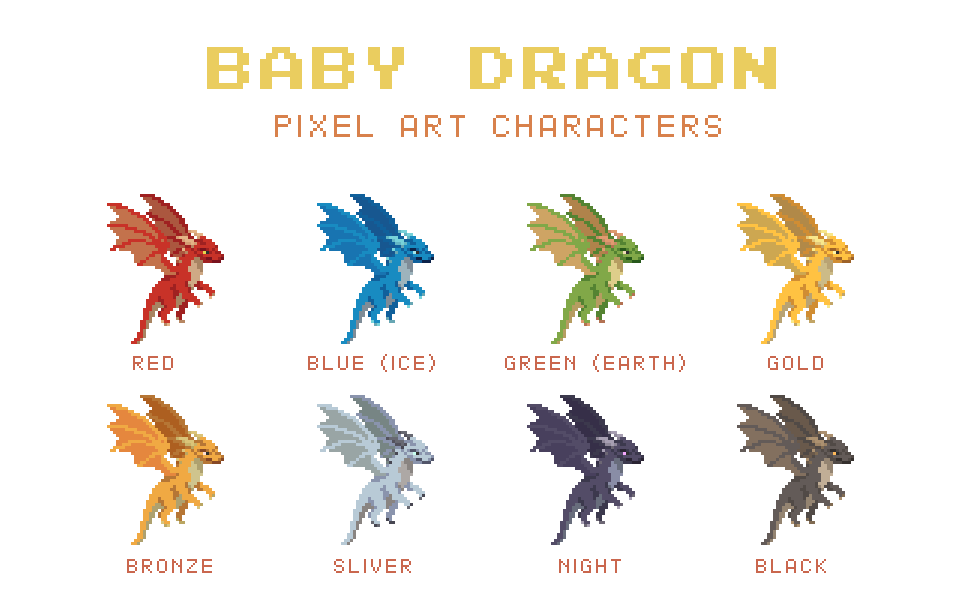 Baby Dragon Pixel Art Character
Comments
Log in with itch.io to leave a comment.
Do you do any custom work? Loved your work
are these only side scrolling assets?
A couple of days ago I joked with my gf that I should have a baby dragon in my game, she loved the idea and and was very disappointed when I told her it would take too much time. And then I see this excellent release:P well sigh take my money:)
Hey, looks so nice. For the mature dragon pack I would love to see some walk animation, would be so cool.
Thanks! It will have ground walking, ground attack and landing as well!